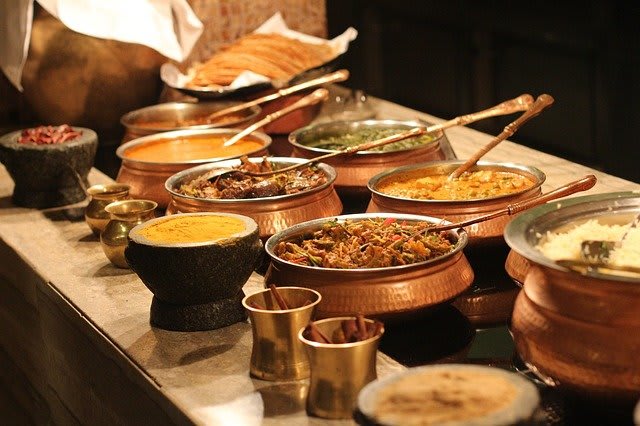 At Sai Nimantran Function Hall, we can cater for your every need!
Whatever you choose to celebrate at Sai Nimantran Function Hall, our catering service will enable you to give your guests the ultimate event experience from beginning to end. From a warm and festive welcome, a safe environment to relax in, fun games and gift giving ceremonies, to our delicious, lavish, and freshly prepared, personalized dishes, your guests will leave feeling both full, and fulfilled!
Our Customizable Catering Service
With all ingredients locally sourced, and every dish freshly prepared using hygienic methods, our catering experts adhere to all food and safety standards while providing you and your cherished guests with wholesome, hearty cuisine to feast upon. With all dietary requirements catered for (provided we have prior knowledge), and dishes to suit both vegetarian and non-vegetarian guests, our menus can be tailor made to suit your needs. Should you require any assistance, our catering experts are on hand to help you create the perfect menu for your event, and together, we can give your guests a deliciously memorable experience!
Click below to download our Catering Menus
Vegetarian MenuNon Vegetarian Menu
Our Catering Gallery